Student Summer Institute
The 2015 Student Summer Institute

will be held July 6 through 17, 2015 from 9:00 a.m to 1:00 p.m., Monday through Friday.
Click below for details, cost, and grade-specific online application: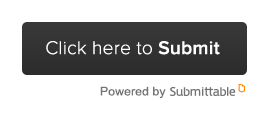 - – - – - – - – - – - – - – - – - – - – - – - – - – - – - – - – - – - – - – - – - – - – - – - – - -
The NVWP Student Summer Institute is a nationally recognized program, which is included in The Ultimate Guide to Summer Opportunities for Teens: 200 Programs that Prepare You for College Success.  

Read more…
- – - – - – - – - – - – - – - – - – - – - – - – - – - – - – - – - – - – - – - – - – - – - – - – - -
View Video Highlights from the NVWP Student Summer Institute
o
What is the Student Summer Institute?
The NVWP Student Summer Institute (SSI) is an enrichment program for rising 5th-12th grade students to write and to share their work with other writers. It is a time to grow as a writer and to help other writers grow.  The Institute takes place on the campus of George Mason University in Fairfax, Virginia.
Who is this Institute for?
The enrichment program is designed for students who:
enjoy writing and have a serious interest in it
are willing to help others with their writing
want to improve their writing skills and develop their own style
want to explore a variety of writing experiences with a wide range of strategies
As a participant, what can I expect?
Parent and participant orientation meeting
Lots of daily writing time
Participation in the full writing process, including revision and publication
Sharing writing in small groups
Participation in interest groups and workshops devoted to various aspects of writing: groups learning about writing mysteries, novels, short stories, poetry, etc.
For the returning participant, old favorites and new interest activities are scheduled
Honest, thoughtful responses to your writing and respect for your sensibilities
Individual conferences with and direct consultation from NVWP Teacher Consultants (teacher/student ratio is 1:10)
Opportunities for computer writing
Publication party to celebrate student writing
Advanced Institute for rising grades 11 and 12: an overnight camp experience with writing-intensive activities and time with published writers
Daily refreshments and a lot of fun!
Who teaches this Institute?

Teachers from schools in Northern Virginia who have all been trained as Teacher Consultants with the Northern Virginia Writing Project.   Teacher Consultants are teachers who have attended a full-time month-long intensive summer institute focused on writing and the teaching of writing.  Student Summer Institute coordinators are Cathy Hailey, a teacher at Woodbridge Sr. High School,  Jim Andrukonis, a retired teacher (Frost Middle School), and Kathy Smaltz, a teacher at Brentsville District High School. For more information, email the NVWP SSI office staff at youngwriters@nvwp.org.
How To Apply

Each spring the Student Summer Institute application becomes available. To be accepted into the SSI, students must fill out the application, provide writing samples to the provided prompts, and get a teacher recommendation (also on the application form). The deadline is (date to come) and accepted students are notified by (date to come).